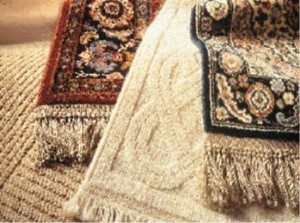 The use of rugs certainly makes the living room in your house much cozy and comfortable. You may have it anywhere though; it can be your bedroom or your living room. The warmth that it gives to your feet is unmatchable. Not only that, it greatly improves the aesthetic look of the house as well. It is certain that these rugs would get dirty because of the everyday use. This is the reason why they need regular cleaning.
Regular vacuum cleaning is something you can take care of yourself but for a specialized cleaning you need a professional cleaner. Our agency is called Cleaners Mayfair and provides professional rug cleaning services in Mayfair, W1 London. Just call us and hire our professional cleaners to deep clean your rugs and carpets.
Initial step of cleaning is a general vacuum cleaning followed by a deeper level of steam cleaning with the use of hot water extraction. It helps to remove the deepest of the hidden dust within. This method is considered ad the most advanced one in order to clean carpets, rugs and upholstered furniture.
With the help of this advanced technology your should not have to wait for days to get the rug completely dry. Today many companies are using solutions which are biodegradable in nature. It ensures that there is no damage done to the rug. So irrespective of the size of your rug we follow the same process to clean them and the result is always the same. With this cleaning solution your rug is set to look as new as ever. Therefore it is recommended that you use our professional cleaning solutions as cleanliness and your satisfaction is what we believe in.
About Mayfair
Mayfair
Mayfair has become an attractive location away from the City of London for private banks, hedge funds and wealth managers. The Egyptian Education Bureau, is located in Chesterfield Gardens. EasyGroup has its head office in Mayfair. The renown and prestige of Mayfair could have grown in the popular mind because it is the most expensive property on the British Monopoly set.
Shepherd Market
Shepherd Market is a small square in the Mayfair area of central London. Shepherd market is a charming small square and piazza developed in 1735-46 by Edward Shepherd. This tiny little enclave is tucked away between Piccadilly and Curzon Street, in the exclusive borough of Mayfair. Nowadays, Shepherd Market is better known for its chic boutiques, intimate little restaurants and impressive Victorian pubs.
Haymarket
Haymarket is a street in the St. James's district of the City of Westminster, London. The broad street connecting Pall Mall with Piccadilly is recorded in the Elizabethan era and, as the name suggests, was chiefly used as a street market for the sale of fodder and other farm produce. At that time, it was a rural spot, with the village of Charing, the closest settlement.
Crown Estate
In the United Kingdom, the Crown Estate is a property portfolio owned by the Crown. The Crown Estate is one of the largest property owners in the United Kingdom with a portfolio worth £7.0 billion, with urban properties valued at £5.179 billion, and rural holdings valued at £1.049 billion; and an annual profit of £230.9 million, as at 31 March 2011.