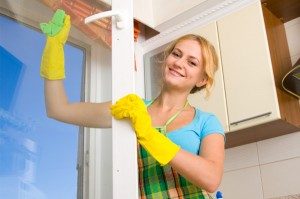 The modern housing culture has developed into the system of flats where a large number of families could be accommodated in individual units at a single building. All these flats and apartments are huge complexes and usually high rises. People prefer these over the previous lifestyle in big houses in the urban area.
Some of the higher end flats have their own cleaning teams to take care of their waste removal needs. However, at many places it's the house owner or some hired staffs that take care of the cleaning needs of the house. Many people rather than hiring individual staffs go for professional service providers. These expert service providers deliver with the appropriate cleaning solutions for your house in a much more organized manner. It helps you to save on your time as well as efforts to clean your place.
We offer you the best professional cleaning services in Mayfair, London today. Our rates have also been rated to be among the most competitive ones in the market today. Our teams handle the flat cleaning jobs at your place with the use of the high quality tools and chemicals. You could avail of our services which can be regular cleaning. Deep cleaning or the one off services depending on the service you desire. As a part of our regular cleaning services we cover the maintenance of each room at your house that includes everything from your living room to your bathroom.
The furniture, your carpet and especially those upholstered furniture which require extra bit of care are vacuumed carefully and deep internally. All the floors are mopped and the kitchen sink is disinfected. Same applies for the bathroom floors and fittings. Thus when you call us you are assured to get an ideal cleaning solution in the most professional ways.
We have several packages on offer for your cleaning needs; however we also offer packages for carpet cleaning, curtain and window cleaning, separately. Our services can be availed as per your convenience at anytime during the week and would be charged based on hourly rates that our cleaners work at your place.
About Mayfair
Mayfair
Mayfair has become an attractive location away from the City of London for private banks, hedge funds and wealth managers. The Egyptian Education Bureau, is located in Chesterfield Gardens. EasyGroup has its head office in Mayfair. The renown and prestige of Mayfair could have grown in the popular mind because it is the most expensive property on the British Monopoly set.
Shepherd Market
Shepherd Market is a small square in the Mayfair area of central London. Shepherd market is a charming small square and piazza developed in 1735-46 by Edward Shepherd. This tiny little enclave is tucked away between Piccadilly and Curzon Street, in the exclusive borough of Mayfair. Nowadays, Shepherd Market is better known for its chic boutiques, intimate little restaurants and impressive Victorian pubs.
Haymarket
Haymarket is a street in the St. James's district of the City of Westminster, London. The broad street connecting Pall Mall with Piccadilly is recorded in the Elizabethan era and, as the name suggests, was chiefly used as a street market for the sale of fodder and other farm produce. At that time, it was a rural spot, with the village of Charing, the closest settlement.
Crown Estate
In the United Kingdom, the Crown Estate is a property portfolio owned by the Crown. The Crown Estate is one of the largest property owners in the United Kingdom with a portfolio worth £7.0 billion, with urban properties valued at £5.179 billion, and rural holdings valued at £1.049 billion; and an annual profit of £230.9 million, as at 31 March 2011.