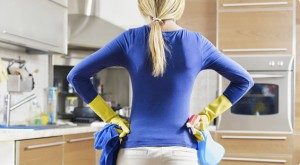 Our daily life in London is demanding and stressful like never before. It becomes increasingly difficult to spend quality time with friends and family, let alone having time for ourselves. Cleaners Mayfair can offer you professional domestic cleaning maids at the most competitive price in Mayfair, W1 London.
In such a situation, the task for cleaning our home takes a backseat. We know that a dirty house is a comfortable place to all kinds of diseases. The presence of a professional cleaner in your house can be quiet a relief in this situation. It definitely became a necessity and not a luxury to hire some professional help in order to perform the domestic cleaning tasks for you.
The expectations of the society from each individual are to maintain a great social life with an equally rewarding career. Party out with friends; give time to family and also have a spotless household. Managing all this is extremely difficult. Having professionals for help in cleaning can also help in having leisure weekends. One can gain more time to give to family and friends on a regular basis.
Other benefits from getting professional domestic cleaning service can be enlisted as below:
Time to avoid missing on other things in life
Relief from Stress
Sense of purpose can be regained
All this along with an absolutely clean home and a healthy home
Cleaners Mayfair can perform any kind of domestic cleaning. The size of your property does not matter. It might be a studio or a small flat, a big house or for that matter, even a manor. Our services are not just for the busy professionals, sick and elderly families also need assistance in domestic cleaning to keep ailments at bay.
Our services are available anytime of the day and any day of the week as per your convenience. The cleaning agents are most reliable and available for interview if the hirer desires so. Their references are well checked from our end and we would not let anybody you wouldn't want to your homes. However rearrangements of a schedule, once fixed, is difficult.
About Mayfair
Mayfair
Mayfair has become an attractive location away from the City of London for private banks, hedge funds and wealth managers. The Egyptian Education Bureau, is located in Chesterfield Gardens. EasyGroup has its head office in Mayfair. The renown and prestige of Mayfair could have grown in the popular mind because it is the most expensive property on the British Monopoly set.
Shepherd Market
Shepherd Market is a small square in the Mayfair area of central London. Shepherd market is a charming small square and piazza developed in 1735-46 by Edward Shepherd. This tiny little enclave is tucked away between Piccadilly and Curzon Street, in the exclusive borough of Mayfair. Nowadays, Shepherd Market is better known for its chic boutiques, intimate little restaurants and impressive Victorian pubs.
Haymarket
Haymarket is a street in the St. James's district of the City of Westminster, London. The broad street connecting Pall Mall with Piccadilly is recorded in the Elizabethan era and, as the name suggests, was chiefly used as a street market for the sale of fodder and other farm produce. At that time, it was a rural spot, with the village of Charing, the closest settlement.
Crown Estate
In the United Kingdom, the Crown Estate is a property portfolio owned by the Crown. The Crown Estate is one of the largest property owners in the United Kingdom with a portfolio worth £7.0 billion, with urban properties valued at £5.179 billion, and rural holdings valued at £1.049 billion; and an annual profit of £230.9 million, as at 31 March 2011.